Travel Reviews
When we say 'travel reviews' what immediately comes to mind is TripAdvisor.  TripAdvisor reviews cover mainly hotels, restaurants and attractions.   Yelp and Google+ also collect traveler reviews.  Reviews play a major role for may travelers when deciding where to go, where to stay, where to eat and what to see or do on their trip. 
According to travel statistics, forty-nine percent of travelers say they won't book a trip without first reading reviews. Eighty-one percent say they have confidence in user reviews. Recently, however, confidence in reviews have declined.
As businesses realized the importance of reviews in customers' decisions, they began to make concerted efforts to boost their ratings through customer reviews. Some questionable practices crept in as some tried to get ahead of the game of getting good reviews.
As early as 2012, a statistical analysis study by MIT Technology revealed the rise of questionable reviews,  In 2018, The Times published a report stating that as many as 'one-third of TripAdvisor reviews are faked'. That could amount to some twenty-five million fake reviews!
Vacation accommodations is a 40 billion dollar industry.  Considering the size of this market, this computes to four to six billion dollars could be spent by travelers based on false reviews.
Value of Reviews
Many travelers look to TripAdvisor reviews to learn from others about their experience with a particular property and also to cut costs. Websites such as Expedia and Trivago promise to find you the best hotel room at the lowest price. Experience shows that in the vast majority of cases, savings on hotel rooms are at best a few dollars a day.
People writing reviews are usually honest about their comments.  Sometimes businesses may not be always happy with what visitors are saying. Some of the more astute businesses found it extremely useful to  address negative reviews head on rather than conceal them. This engendered honesty and greater trust among people reading these reviews.
Where travelers go, hotels must follow. The average number of reviews received by hotels per year has exploded from two in 2002, to an over  four hundred in 2012. That figure has more than doubled since. TripAdvisor alone boasts more than 75 million opinions today and sees 60 million visitors a month on their website.
Many brands look at TripAdvisor as a kind of quality-control assistant, enabling properties to tap into customer concerns and improve their products.
The lack of stringent vetting and a free-for-all posting platform, however,  causes the quality of reviews to fluctuate wildly from deliriously positive to diabolically negative. The rise of anonymous reviews and often disparaging tone of comments has left many properties bewildered about their impact. 
So how do you deal with these fake reviews?
Fake Reviews
A 'Fake Review' is defined as any review submitted by someone who is either biased or did not have a personal experience with the entity they are reviewing.  Review sites have a responsibility to identify and take action against those who try to submit less than genuine reviews.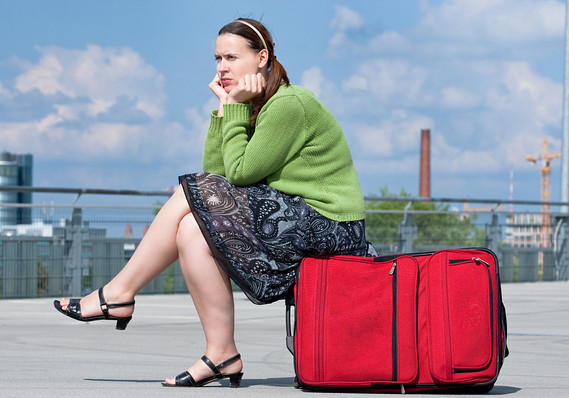 On TripAdvisor, there isn't an actual connection between a verified reservation and a payment, and the person writing the review. In the early days, people were largely honest with their reviews. Now there are lots of games being played as the usefulness of reviews gained prominence.
Research also reveals that thirty percent of reviewers are from people aged between between 25 and 34. These younger folks are more prevalent online.  That's not to say that some of them are not avid travelers. But the question arises about the authority and influence they wield in posting reviews. 
Then there are  the company website reviews. These are often biased as the company usually has the ability to block negative reviews or temper the more critical ones. Smaller properties are also more likely to post false reviews, as well as post negative reviews about their competitors. Many of them had also resorted to purchasing fake reviews. Cases such as Ireland's Clare Inn, a hotel in the Lynch Hotel Group was caught tinkering with its online ratings.
Battling Fake Reviews
Many brands look at TripAdvisor as a kind of quality-control assistant, enabling properties to tap into customer concerns and improve their products.
A study conducted by Cornell University last year found it exceedingly difficult for humans to spot honest reviews.  According the  study, the average person can only spot fakes at a rate of fifty percent. Software developed by their research team aims to be much more precise.  They claim a 90 percent success rate in identifying and tracking fake reviews.
Online reputation management company KwickCheck, says that between five and 10 million reviews on TripAdvisor could be fake. Another article by SUN says "One in three reviews on TripAdvisor are fake. From our database, the mean of fake reviews is 32.9 percent. For B&Bs, that rises to 41.9 percent."
Recognizing the threat to their business model, TripAdvisor launched the TripAdvisor Insights initiative. It categorizes reviews as Positive, Negative, or possibly Paid  reviews. They advertise "Zero Tolerance for Fake Reviews"  and now challenge people posting questionable reviews to prove authenticity.
Posting fake reviews online is against the law. Cases have been successfully prosecuted against perpetrators in Italy and the European Union has taken steps to deter the practice. Other similar measures are taking root in North America. 
Even after revamping customer service models, vetting TripAdvisor reviews, monitoring rankings across a multitude of websites and keeping tabs with social media channels, there is still the worry that negative remarks will find their way onto the web. 
How to Spot Fake Reviews
In your quest to find the best deal for your vacation spending, you do not want to spoil the trip by following the advice of fakes. If you are suspicious of a review, here's a quick way to check. This site analyzes the comments and works out whether the reviews are likely to be fake.
Here is another source of useful information about how to spot fake reviews. 
The most expedient way may be to assess the reviews yourself.  Here are some quick ways you can use to evaluate reviews and determine their authenticity :
Check the dates on the reviews
Consider the language choices
More first person pronouns in the writeup
Contains more verbs than nouns
Frequent usage of verbs and adverbs
All positive or all negative comments
Overly hyped like 'fantastic' , 'great'  'wonderful'    
Exaggerated, either too good or very terrible 
Use inappropriate, unusual or poor grammar
Compare other reviews.
usually Authentic reviews are the ones that demonstrate a balance with favorable and often unfavorable comments.
Useful Takeaways
In summary, here are the key things to keep in mind when using reviews to plan your next trip :
 TripAdvisor reviews cover hotels, restaurants and some attractions
Fake reviews are a reality, watch out for them
Read all reviews with a degree of scepticismFake reviews are not difficult to spot
Don't be too trusting when reading reviews
Read reviews critically using the suggestions above
Savings on hotel rooms generally amount to no more than a few dollars per day
assess the tradeoff between your time spent on reviews and the savings you receive
Your trip may include ground activities that add more enjoyment than a five star hotel room
When it comes to a vacation, be prepared to spend a little more and get a lot more!
Bon Voyage!  I'd be delighted with your review of this article!