The New Travel Generation
Travel providers are keenly aware of the growing impact that millennial and GenZ travelers have been making on the industry. Less wealthy than their predecessors, yet eager for exotic travel experiences and new discoveries, these technology-savvy adventure seekers have been causing more than a stir with providers. From airlines to hotels and tour package providers, the entire industry is being forced to reinvent itself and find new and better ways to cater to these demands, earn their trust and business.
Despite best efforts and exorbitant investment, the travel industry providers are not living up to expectations of this key segment of travelers. Here's how we are rooting for them.
Reinventing the Travel Experience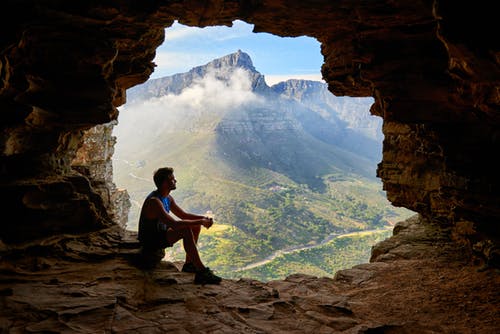 Bold Ideas for the Brave New Travel Generation
At Wyzgo Vacations, we believe that the value of a vacation lies not in the air travel or stay at a fancy hotel. The greatest enjoyment comes  almost entirely from local experiences offered by the destination!
It is worthwhile to note that oftentimes the best local experiences are missed because of reluctance to hire a local guide.
Here are some of the key ideas our team of experienced travelers and technologists have introduced into our travel platform that we think will meet some of the expectations of this new wave of travelers. We welcome your comments on these and other suggestions you may have to help us make this better for all travelers, now and in the future.
Out with the old, in with the new, hail the sharing economy!
Flexible itinerary : ability to do your own thing and not restricted by someone else's itinerary
Better value :  optimal opportunities for rich experiences
Ride sharing : using local guides for private transport
Cheaper accommodation : with local guide suggestions for better alternatives
Money saving :  save for your trip and get a better deal than banks
Flexible dates : shop for cheap air fare, then book other things
Group travel : eliminate per-person pricing, offer better group price discounts
Early booking : offer better discounts and with flexible itineraries
Refunds : fairer refund policies and practices
Emergencies : innovative ways to handle stranded travelers
Extend guest experiences : offer hotel  guests better access to local experiences
Trekking and tracking : improved safety and ways to use tracking devices
What Travel Providers are Doing
The major segments of the travel industry seem obsessed with profitability over customer satisfaction. From airlines and hotels to tour operators and online travel services, the focus has been mainly on their bottom line.
Airlines :  Apart from compacting seats on aircraft andfees for  addon luggage, the industry has embarked on an ambitious program known as the IATA New Distribution capability that is intended to replace the existing airline booking platforms. This initiative aims to transform the way air products are retailed to corporations, leisure and business travelers making it more efficient and responsive to demands,
Accommodation : Scarce on cash, the new generation of travelers are looking for more coat-effective accommodation. Faced with growing competition from 'pseudo hotels' like AirBandB, as well as other alternatives like hostels and private accommodation, hotels have been scrambling to reinvent the guest experience with new technologies and improved in-hotel guest experiences.
Cruises :  Innovative techniques to exploit their captive audience.
Tours : Tour package providers have been relatively asleep as technology advances. Personalization is a buzz word and all attempts are geared to expanding their own of one-size-fits -all  limited lists  of 'personalization' options.
Travel Accessories : A welcome glimmer of attractive new devices and accessories geared to the next generation as well as other travelers.