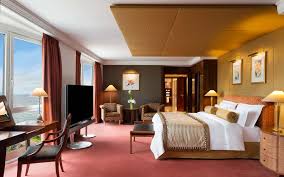 Why Do I need a Hotel Room?
The travel industry has focused on two major components of a trip. Whether it's for business or leisure, neither the flight nor the hotel contribute much to enjoyment. Usually these both add up to the major cost of a trip. I have never heard anyone say that their flight was the most enjoyable part of their vacation, especially as airlines have shrunk legroom on most airplanes today. While many high class hotels located in exotic environments, have done much to enrich their guests' enjoyment within the confines of the property, most of them have not taken advantage of what the destination offers.
Whether it's for business or leisure, these experiences come most times from the activities, attractions and adventures available outside the hotel.
The greatest contributor of enjoyment for many travelers comes from the local activities and attractions the destination itself offers. Hotels cannot replicate the things that the destination offers to enrich visitors' experiences.  If the value of my vacation lies in the experiences that linger with me after the trip, it's fair to ask : Why do hotels not extend their services to include events outside the precincts of the hotel property?
Why Hotels Focus on Room Sales
Setting up a hotel with all its amenities and comforts requires significant investments. The rationale behind this investment is the return on the investment  over the lifetime of the hotel. They build the property to rent the rooms. The ultimate goal, therefore, is to have all of its rooms occupied, all year-round. So their aim is always focused on one target: to increase room night bookings. Every night that a room  remains empty translates into lost revenue and profits.
Ask any hotel executive.  They will all say that the focus of their hotel has been and will always be on room sales. It's the absolute rationale for building the hotel.
To attain their goal of maximum return, the hotel must achieve full occupancy or at least as close as possible. Achieving full occupancy is a complicated business. Easier said than done as hotel executives will explain. Many hurdles lie in the way, chief among them are competition, seasonality  and competency. Competition is inevitable as hotels try to differentiate or outdo each other with better rewards, ambiance and exceptional customer service. As capacity increases in a destination, there is ever increasing pressure to reduce rates and provide better services!
Seasonality is a common challenge for all as occupancy tends to drop in low periods and rise to full occupancy during besy periods. The major hurdle faced by hotels to increase occupancy is the lack of competencies in some key areas thet bring in the bookings. The primary competence lacking is their prowess with technology which created a void. Online Travel Agents(OTAs) moved in early to occupy this void and have since entrenched themselves firmly as a broker with clout. Hotels today are largely reliant on OTAs capabilities in digital marketing to reach their goal of optimum occupancy,. For this they have been paying a hefty price.
The encroachment of OTAs into the industry is threatening to reduce hotel rooms to a commodity where price is the main differentiator! In an effort to increase direct sales and avoid OTA fees, Hilton Hotels are now offering travelers to beat any price you find of a similar room! This strategy, if allowed to perpetuate, will undoubtedly result in a downhill path to insolvency. Hilton Hotel executives must be desperate to adopt this unprecedented approach.
With a channel manager, hotel operators can provide live availability to every distribution agent that they have, regardless of their location or time zone.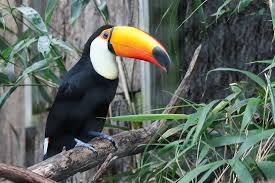 See exotic mccaw birds
Focus on Guest Experiences
Travelers check into hotels for different reasons. The industry has characterized guests into two groups : Business and Leisure. Travelers in both groups have some propensity for local experiences. Whether it's a single event or a tour for a business traveler or multiple attractions or events for leisure, the majority of travelers want to get out and experience as much as possible in the short time available, what the destination offers.
Human beings are curious, want to discover, experience the destination, the culture, the way people live, work and play in other parts of the world.  Here is what most hotel guests, who want to experience the local environment are faced with.
Don't Wait Until You Arrive
Many travelers tend to wait until they arrive at their destination to decide what to do while there. Others may research and book one or more tours offered by third parties, ahead of arrival. Most such tours are designed for handling large groups, like bus tours, which they join,  A miniscule number of them book personalized tours in advance.
Travelers who wait until they arrive at the destination to determine what to do, find themselves at the mercy of strangers who may not have their best interests at heart. While most hotel concierges or front desk personnel try to be helpful, some recommend things from which they get kickbacks. This generally leads to disappointment and valuable time wasted.
Other more adventurous  travelers like to discover things on their own. They may rent a car, use public transport, or hop-on hop-off buses available, or try to find a local guide on the spot. This also has risks that if anything goes wrong, could ruin  your entire vacation.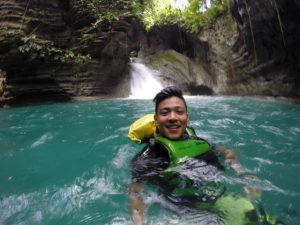 Fun in clean waters
The Journey Continues Beyond the Hotel
Travelers pay a hefty price to fly to a destination and pay for their hotel room. There is little enjoyment in flying and the hotel room is basically a convenience mainly for personal privacy and rest. After a day or two, you tend to get bored with the beautiful foyer, the swimming pool, beach and repetitious cuisine. There is an innate yearning to get out and experience more of what the destination has to offer.
Travelers young and old, are  finding that the experiences they gain and memories from participating in ventures, local  events  and attractions, are far more valuable than a souvenir handbag!
The trend of travelers to seek these authentic local experiences continues to gain attention and influence how hotel companies are seeking new ways to enrich their guests experiences.
The Opportunity For Hotels
Why build a hotel in the middle of the desert?  Las Vegas is an example in point. The environment is key.  Visitors come because  of the environment;  not the hotel entertainment, the bar, the hotel food or swimming pool.
Guest standards are getting more sophisticated as consumers increasingly expect seamless, personalized products and services. There is an opportunity that most hotels seem to have overlooked. To the traveler, offering tours and tour packages seems like a natural extension of what hotels can include as part of their services. They have a captive audience to whom they are trying to upsell other things.  Why not tour packages?  This has generally left hotel guests who want local experiences in a virtual void.
Not until recently, have  hotels started looking at the guests' overall experience, including what is available outside the hotel confines.
In 2017, Mariott Hotels entered into partnership with PlacePass a small company offering a marketplace for activities and tours outside their hotels. Some smaller properties, mostly outside North America, have been offering local tour packages to their guests as part of their regular services. However, besides these, availability of tour packages as part of extended hotel services is rare.
There are signs, however, that demand for such services are growing. For example, we are seeing the emergence of things like Bleisure, the combination of business trips with some leisure added in. The demand for personalized tours has also been growing as travelers are dissatisfied with the state of bus tours and cruises scare stories are spreading. AirBandB, the popular room sharing service, is offering guests local experiences. Radha Arora, president of Rosewood Hotels and Resorts, says she believes offering guests unique experiences sets Rosewood hotels apart from the competition. The Fairmont Mayakoba in Mexico's Riviera Maya has recently started to offer to all hotel guests complimentary sea kayaking close to the Mesoamerican Reef, the largest in the Americas.
According to Maryam Wehe, senior vice president at Applied Predictive Technologies,  "The question that hotels need to ask is which types of locations and with which guest segments (do) these ideas really work, and where they do not work?" she says.
Independent hotels, being agile, creative, and free of the inflexible standards characteristic of large chains, are in the best position to ramp up the competition in this space..
Beware of Flawed Personalization
'Personalization' has become a much abused buzzword in the travel industry.Everyone these days seem to offer personalization to attract visitors, but if you read carefully, it amounts to no more than a selection from a limited set of predefined choices. They continuously try to fit the proverbial 'square peg into the round hole'.
It would be far more successful to ask the guest what they prefer to see and do rather than fore them into a limited set of choices. To achieve that has bee a challenge for most tour packagers. A 'one-size-fits-all' is easier and for them than catering to individual customers' preferences.
Wyzgo Vacations – Truly personalized Options
This article would be remiss if I did not include a plug for Wyzgo Vacations.
Wyzgo Vacations represents the next stage in the evolution of experiential travel, refererred to nowadays as "transformational travel."
Wyzgo offers travelers the ability to repackage any tour to their personal preferences. It allows the traveler to open any tour package for the hundreds of destinations available, replace any activity with others from the comprehensive list of alternatives available. There are tour packages for many different flavors like : Adventure, Family, Romance, Recreation and a host of other tastes. If you do not see a package that suits your particular liking, you can import or build your dream package. It takes just minutes and the best part is, you get to set your own price!
Travelers have been asking us for more local experiences and we're planning to offer them an array of options wherever they're going,
You can even book a Wyzgo tour package after you book or check in to your hotel.
As hotels expand their products and services, as well as look to increase their ancillary revenues beyond the traditional room rate, the  new approach to truly personalize the guest experience is now available.
In addition to offering tailored experiences, Wyzgo tour packages include a private tour guide to accompany you through  the local journey.  Packages can be tailored down to the level of guests perferences for activities, attractions and current events, local or exotic cuisine and exclusive attractions of the community surrounding them. The experiences are often exclusive. Sometimes they're free, but most often, they're not.
Be sure to check Wyzgo Vacation when booking your next trip. I guarantee you will not be disappointed!