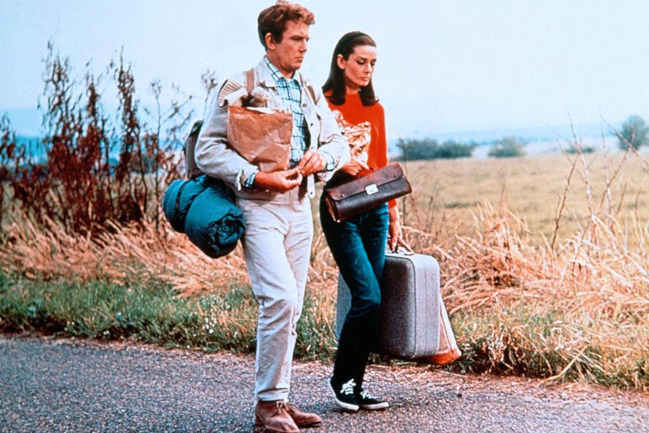 Travel Bag Challenge
On a short trip out of town, you may be able to easily get around  if you forget your toiletries. But you would have difficulty to easily get your medication while on an overseas trip. There are literally a thousand things to ensure are in your luggage. Forget one of them, even some small item, and you run the risk of spoiling the enjoyment. Opening your suitcase is like pulling the rip chord on a parachute. Everything you will need for the trip should be in there.  Hence the advice is  "Pack your travel bags like you pack your own parachute"!
Even though the comparison may be overblown, some lessons from the experience of people doing parachuting or skydiving can come in handy in the preparation stage of your journey. The boy scout rule is "Be Prepared".
The book 'Pack your Own Chute' by Barbara A. Rudnicki  published in 1996 suggests an approach that is useful for travelers planning an overseas trip. The approach can be summarized into these ideas :
Be Prepared
Take Responsibility
Have a Backup
Live with the Consequences
Preparation for Your Trip
I will not clutter your mind with the 1000 things you ought to remember to pack before you leave. There are many references that offer detailed lists of items to remember which you can easily download. But there are constraints to keep in mind, like weight limits imposed by airlines, import restrictions and other things to consider, depending on your destination.
Think about how you will manage if you have more than one suitcase, a hand luggage, your computer, a jacket or sweater and maybe other pieces to lug around. Did you make advanced preparation for pickup at the airport?
If you are traveling with others, you could share certain items to avoid unnecessary duplication and over weight, especially if you are a minimalist.
While the specific details could differ depending on your particular circumstances, they could be grouped into five main categories.   
Responsible Approach
Lists downloaded from the internet are helpful up  to  a point. Do not rely on them to fully cover everything you need to prepare in advance.  Each trip and each traveler requirements will differ. It's your vacation. The responsibility is on you to make sure you cover all your bases.
The best way to do this is a step-by-step walk through of the entire trip. Begin to do this early, probably before you book the airline or hotel. The old-fashioned way works best for this. Start by downloading and printing a copy of the best list you can find from a Google search. Take it with you wherever you go because you will be making notes on it, adding new items, checking off others or crossing off the unnecessary ones.
A red ink pen will be useful to highlight important or challenging items to which you will need to pay more attention. Initial these when completed. Later this will serve as your 'riggers seal',  the term parachutists use to verify readiness for their jump.
If you are traveling with other adults, ask them to do the same and share your lists with each other periodically. There is safety in numbers. Things your travel buddies may think of may be overlooked by you and vice versa.
The items travelers need to prepare for an overseas trip may be grouped under the following broad headings :
Essentials : These include items that you just cannot afford to forget, such as medications, contacts,
Personal Items : toiletries, cash
Documents : Like passport, visa, immunization
Contingencies : Like your suitcase did not arrive with you on the plane or the flight is delayed. Did you pack a suitable backup in your carry-on luggage? Travelers often overlook  emergency contacts, transport from airport to hotel, maps,
Backups : Home to take care of, clear the mailbox flyers and such.
The above is intended only as a broad categorization not a detailed list.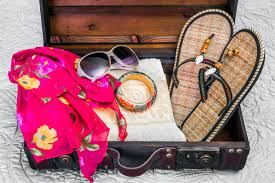 Live with the Consequences
A few days before you start off, repeat the step-by-step walk through. Check for the items not yet initialed. Assuming  you have been diligent and dotted all the i's and crossed the t's, you should be good to go.
Finally you checked in, boarded your flight, landed safely, went through customs without a hitch.  Your airport pickup was on time, you got to your hotel, and settled in your room. So far so good. You pull the rip cord (on your suitcsase)  and voila! Every thing is there as expected. The journey is just started!
The acid test will be in the next days, touring, snorkeling, sight seeing, shopping or whatever you have planned for this trip. You are prepared for whatever comes your way because you have packed your suitcase like a parachute.
Don't be so sure just yet! Yes you plan to get out of the beaten tourist track and experience the local culture, cuisine, music and what the locals offer. The real test is ahead. Expect the unexpected.  Keep your guard up.  Don't be too trusting if you are in a foreign country. If you have made your backup arrangements, you are ready for anything that comes your way!
Remember the value of your vacation lies in the memories that linger with you long after the trip is over.
I hope the advice offered in this article was helpful, So when you pull that rip cord, your parachute opens like a rose in bloom!
Have a safe trip and a soft landing!
Capture the memories!